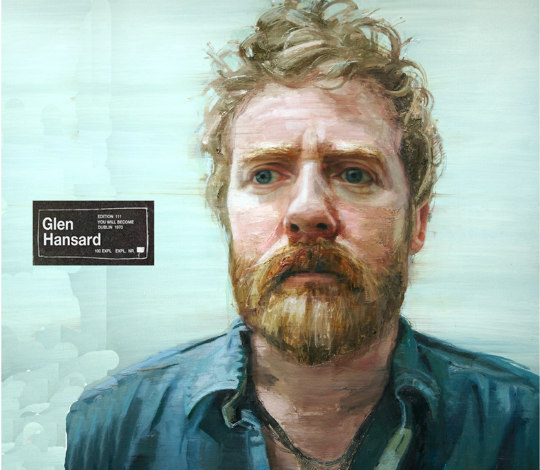 Album: Rhythm and Repose
Artist: Glen Hansard
Grade: A
It's been more than twenty years since Glen Hansard's humble beginnings with The Frames, and he has since then amassed a number of side projects. Having already received an Oscar for his contribution to the indie flick Once, and moved on to form The Swell Season with co-star and fellow musician Marketa Irglova, it was inevitable that he would one day release a solo album. That day has arrived, and it did not disappoint.
As lead singer, Hansard's character has always come through quite strongly throughout his work with The Frames, acting as a kind of gentle driving force, the band developing and subtly changing in concert with Hansard's own development as a person.
With this in mind, it's not surprising that Rhythm and Repose follows the trajectory of Frames' records of late, mirroring the band's departure from its rough-and-ready rock-bravado ethos of the nineties, towards a less excitable, altogether more personal way of doing things.
Stylistically, the record is a mellow mix of crisp acoustic guitar work, delicate piano, and strong, earthy vocals. All in all, it's not too dissimilar to a laid back Frames song or a record from The Swell Season – just with more of a 'Glen' twist on things.
The album is exactly what you might expect if you removed all the extraneous elements from Hansard's previous work. While, in most cases, this approach might result in a totalitarian monstrosity – too monotone and lacking in collaborative input for its own good – here, it works.
This is thanks to the fact that Hansard doesn't isolate himself creatively (the odd song such as 'Talking With Wolves' stills features beautiful harmonies with his Swell Season counterpart). Further: Hansard is a very personal man. He thrives artistically in a space where he can fully express and explore himself. This is evident by an album that feels unpolished and natural, with tracks like 'You Will Become' and 'Bird of Sorrow' focusing on tender, delicate sounds.
Weighty themes predominate moreso here than in Hansard's previous work, exploring more abstract and personal subjects such as the benefits of retrospect, the phenomenon of people changing over time ('Maybe Not Tonight'), and the careful give and take of loving one another ('Love Don't Leave Me Waiting').
Be warned, however: Rhythm and Repose is an emotionally charged piece – never deficient in passionate crescendos of feeling, the likes of which have become characteristic of both Frames' albums and Hansard's onstage persona of late. That said, such outbursts never feel overbearing, and are more than tempered by the pleasing mood of tenderness that pervades this fantastic solo debut.
In a Nutshell: An intimate piece: affectionately crafted, personal to a fault, and very easy on the ear.
by Ethan Troy Barnes